Come and live the Plaza Mayor Summer Festival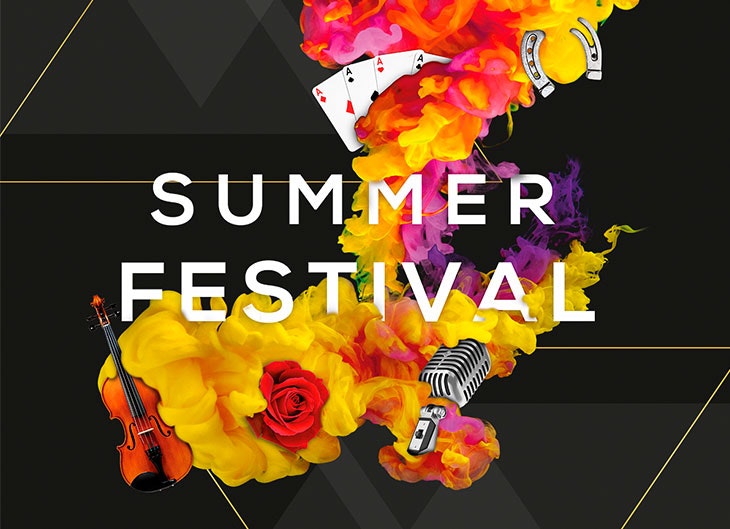 The Summer Festival arrives at Plaza Mayor one more year. During this festivity, great shows are presented to celebrate one of the best seasons of the year. The central plaza of our mall offers the best cultural and entertainment shows and posters during July and August. Until next August 31 you have an appointment from Thursday to Saturday since 10pm. Do not let someone else tell you, live it by yourself!
Summer Festival of Plaza Mayor
During the nine weeks of the Summer Festival, Plaza Mayor hosts many performances of all kinds: music, dance, theater, magic, games, musicals and many other surprises.
Do you want to discover all the news that we bring in this year's Festival? Pay attention because they are not few!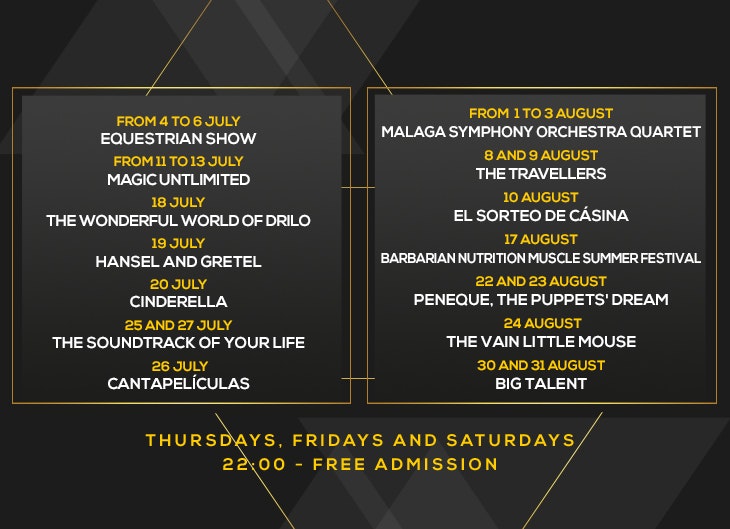 Summer Festival Program
As you can see, the Plaza Mayor Festival offers an incredible poster to enjoy summer as it deserves. We'll have from performances for the little ones until concerts for the elderly that live with friends or as a couple. Are you going to miss it?
Big Talent – August 30 and 31
To close the festival in the best possible way… what is better than the Big Talent contest? Do not miss the opportunity to show your talent! As a finishing touch to the Summer Festival, the Big Talent will be held with the aim of discovering new revelation artists. We say goodbye in the best way this summer cultural and leisure cycle in style. The next 30 and 31 of August shows what you are worth acting on our stage.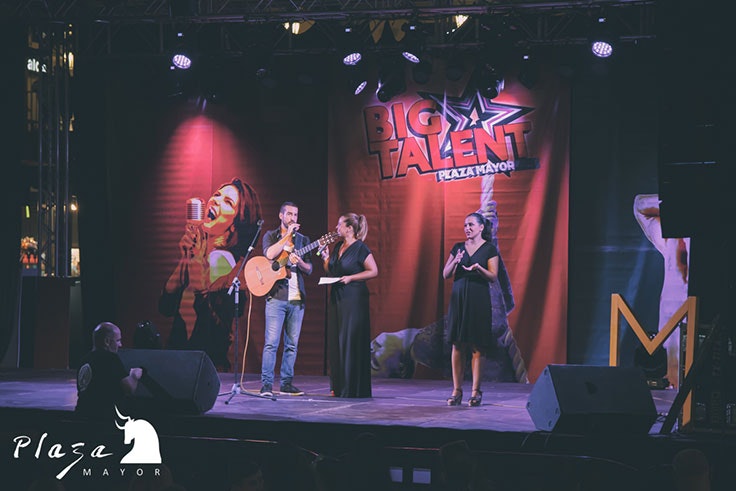 The Summer's Festival program of Plaza Mayor intends to make everyone live a dream summer. Do not miss any of the activities that are scheduled because you will have a great time. The best leisure awaits you in the months of July and August in the central square of our Shopping Center. Remember, every Thursday, Friday and Saturday since 10pm.
In Plaza Mayor you can do the best shopping in our stores now that the sales come. As well as enjoy a good dinner before the shows in any of our kiosks and establishments. You can taste the best cuisine in the world and have fun at the Summer Festival. What are you waiting to come? The only one missing is you!