We love summer but we love even more enjoying it with you. In Plaza Mayor, we want you to live exclusive plans in July and August, this is why we have an incredible programme for the Summer Festival. Live, feel and enjoy Plaza Mayor's Summer Festival!
A new Central Square
In the middle of Plaza Mayor's Shopping Center you can discover a new cultural and fun scenario where you can spend an incredible time this summer. A big stage covered with a vertical garden prepared to receive lots of shows. Come and enjoy them!
Every Thursday, Friday and Saturday
Until August 31st you can enjoy different events for different types of audiences so that all members of the family can live, feel and enjoy the Summer Festival.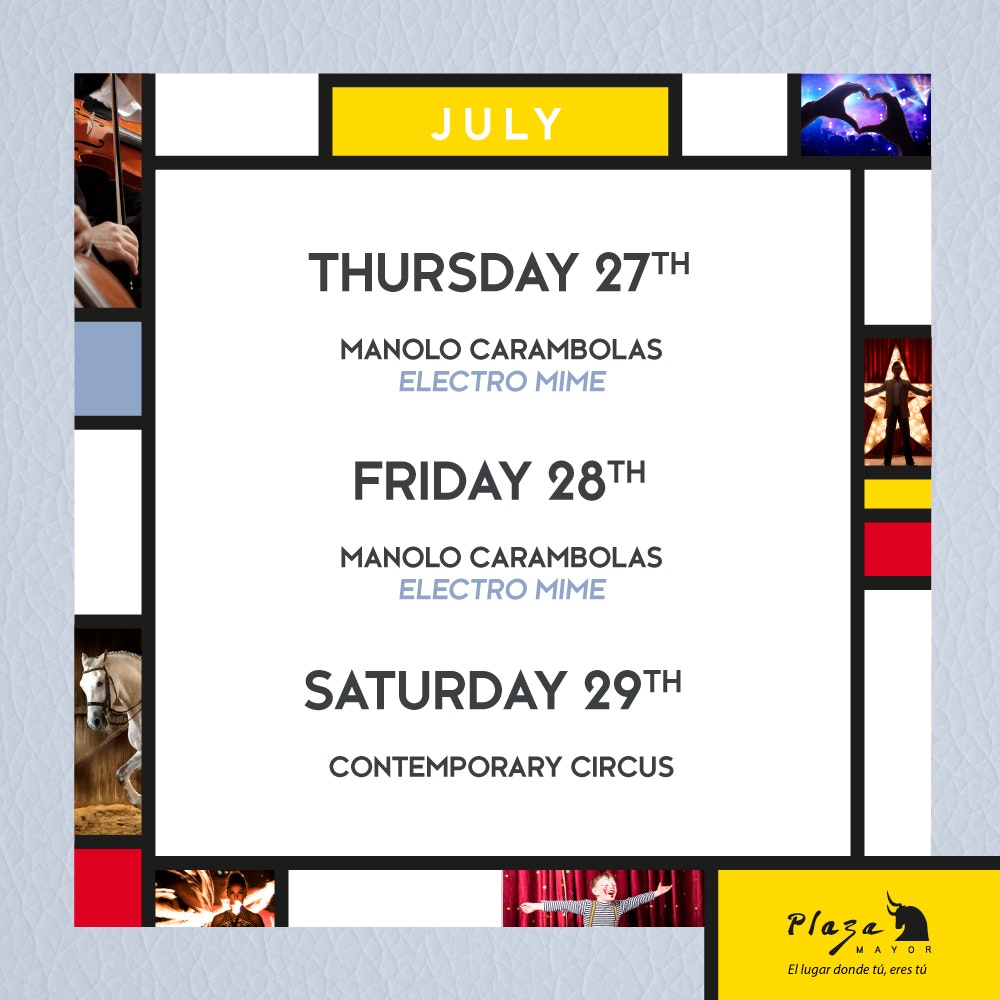 Manolo Carambolas will perform on Thursday 27th and Friday 28th his electro mime show and on Saturday 29th the Contemporary Circus will be waiting for you. Save the date!
If you love music, Málaga's Symphonic Orchestra will give us the best traditional version on August 3rd and 4th. On Sunday 5th you will be able to dance with 'Se llama copla'. Are you ready to dance couplet music? We hope you do! The next show is intended for all those animal lovers: 'Ritmo a caballo', an equestrian show from August 10th to 12th. Live, feel and enjoy Malaga's music with the Young Bands from Malaga Concert on Thursday 17th and Friday 18th or come and see the Barbarian Summer Muscle Festival: a national championship that will start at 18:00h.
Plaza Mayor's Summer Festival will close with the Big Talent Contest on Friday 25th and Saturday 26th. Who will be the winner?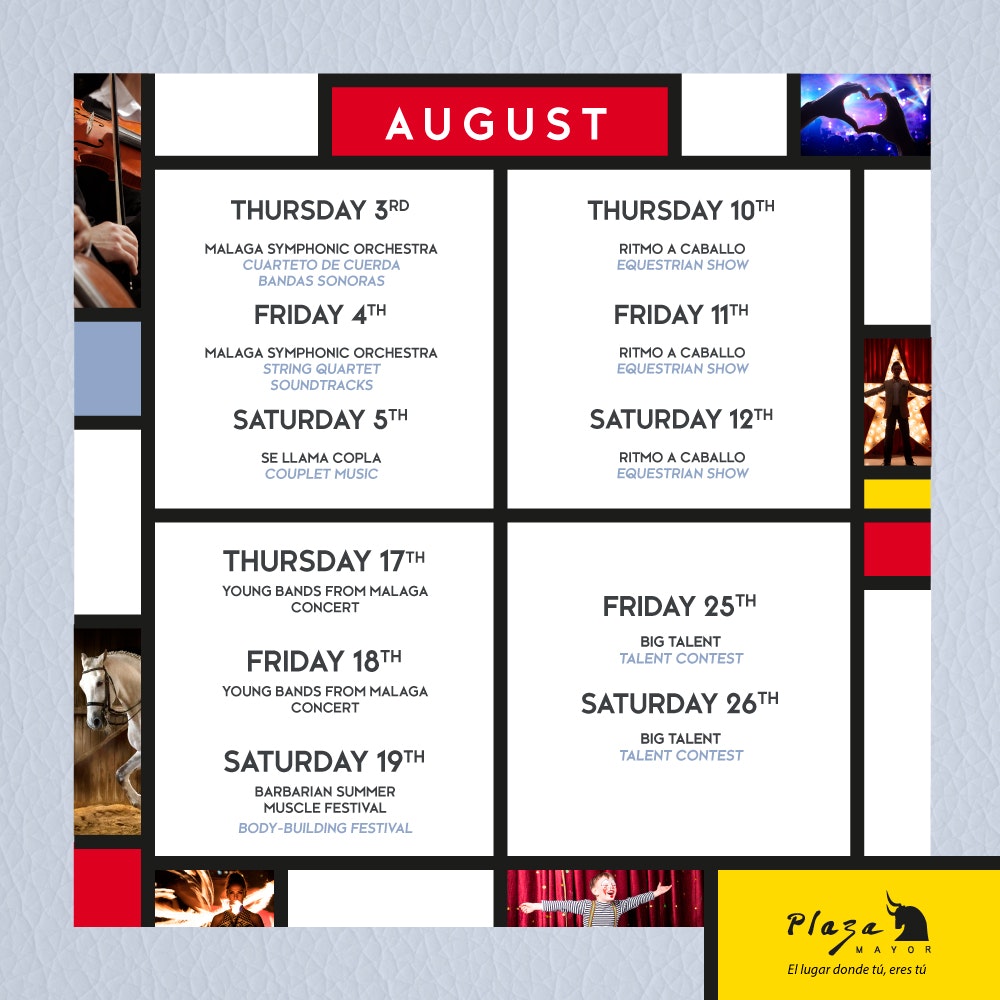 Get 10 minutes of Virtual Reality for free
Holo VR Zone offers you along with PromoFans, a free 10 minute Virtual Reality experience. You only have to download your voucher and get to the store in order to enjoy this exclusive activity. There are only 80 coupons!
Do not miss this opportunity that we have prepared until August 26th or until end of stock. Holo VR Zone is a Virtual Reality Center with games and experiences for birthdays or group activities with the best technology in the market. Let' discover it!
Come to this incredible cultural meeting which is awaiting you in Plaza Mayor's Summer Festival. Live, feel and enjoy in Plaza Mayor!